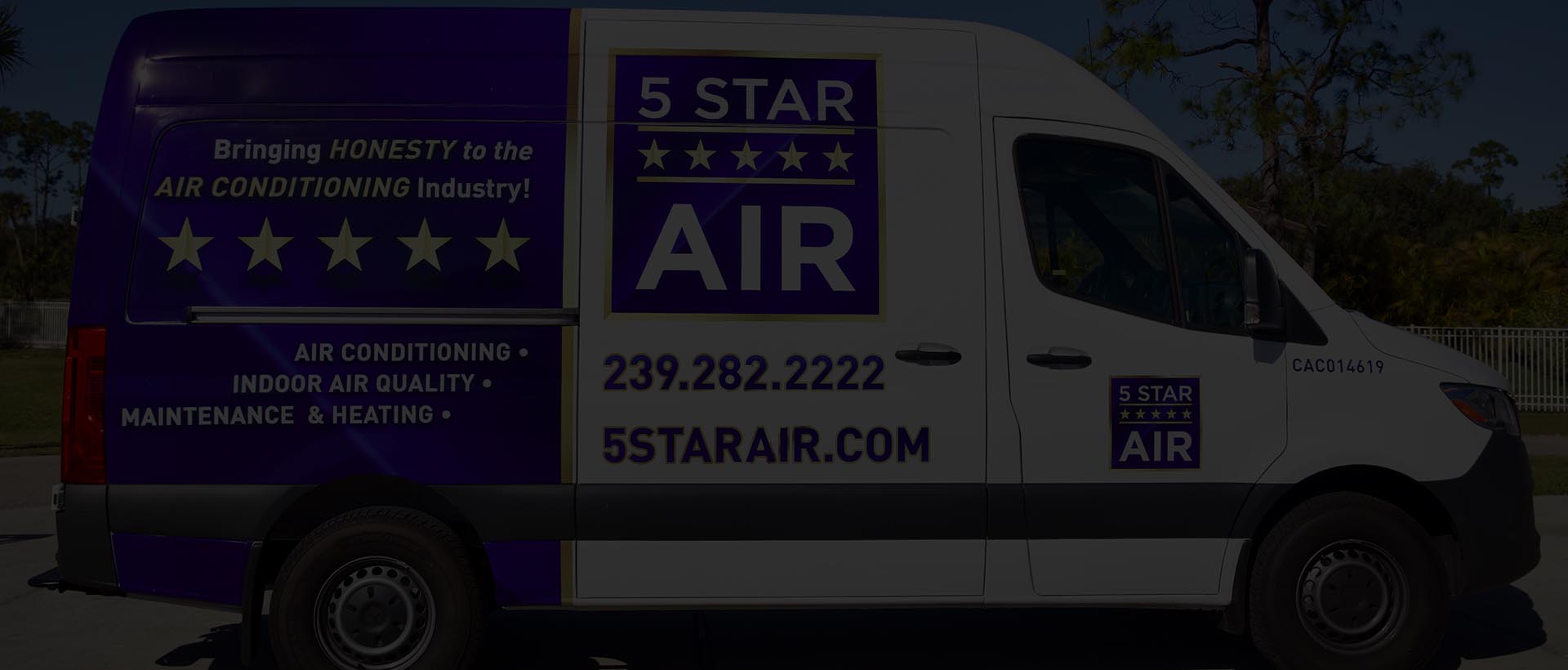 Bringing Honesty To The Air Conditioning Industry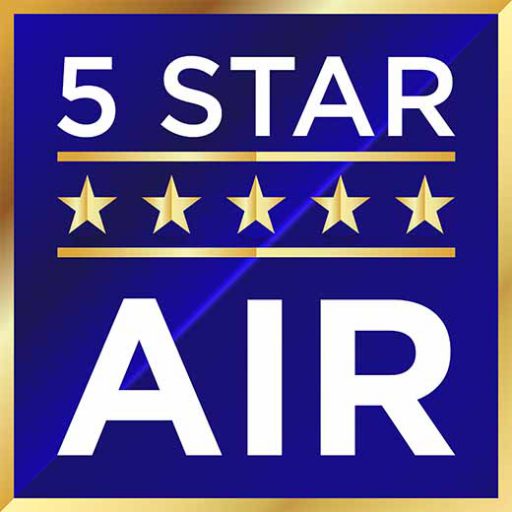 Reliable Solutions
Affordable A/C Maintenance & Repair Options
5 Star Service
SWFL's Most Trusted A/C Repair Company
Superior Air Quality
Providing Industry Leading Air Quality Solutions
What Makes 5 Star Air Different? Service!
5 Star Air is founded on the principles of service, honesty, and quality for the well being and happiness of our customers. 5 Star Air employs experienced and qualified technicians who pass a rigorous background check and skills evaluation as well as OSHA safety training and Dale Carnegie customer service training courses. Our Operations Manager brings 30+ years of experience in the field as well as a passion for providing 5 Star residential HVAC service to our customers and instilling the 5 Star Standard in our technicians. The safety and well being of our customers are of utmost importance.
5 Star Air technicians are skilled mechanics hired to repair a/c units and offer solutions; our technicians are not salesmen. 5 Star Air technicians are respectively paid hourly to ensure your HVAC system issues are resolved and your service is 5 Star; 5 Star Air does not follow the industry standard of performance pay, which pays technicians a percentage of their ticket sales and, in turn, incentives technicians to swindle the customer via high pressure sales tactics to earn a living. Our all-star team is determined to revolutionize the old, battered industry by bringing honesty back to repairs, installation, maintenance, and air quality solutions for our deserving community.
5 Star Air Is At Your Service!